When you enter your personal details through my web page you are consenting to the storage and use of them for the purpose of contacting you in relation to my services.
Psychotherapy Clinic in Galway, Ireland.
Craniosacral
Biodynamics
in Furbo, Co. Galway, Ireland.
Online Booking (currently unavailable)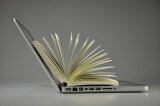 FACE TO FACE AND DISTANCE PSYCHOTHERAPY AND COUNSELLING
I am now open to face to face sessions with the recommended safety measures.
Nonetheless, I continue offering Distance Psychotherapy and Counselling Services via phone or video call.
In times of change and uncertainty it is a great resource to reach out for supports to stay healthy and strengthen our resilience.
Business Card - Ana Saval-Badia